Industry Verticals
Over our 20+ year history, we have employed a disciplined, thesis-driven investment approach resulting in deep domain expertise across our core industries of focus.

Life Sciences & Healthcare
Healthcare IT
Lab Supplies & Services
Outsourced Services
Pharma Services
Research & Diagnostic Tools

Software & Technology
Data Analytics
Data Protection & Management
Decision Support
Digital Transformation
Vertical Software

Business & Consumer Services and Products
Consumer Enthusiast
Engineered Products
Information Services
Managed Services
Non-discretionary Consumer Services
TIC & Facility Services
Thesis-Driven Approach
Each successful investment provides us added knowledge and an expanded network, which we leverage to develop new investment theses in niche markets. Our thesis-driven approach has delivered consistently strong results, with benefits to our management partners and investors.
Life Sciences & Healthcare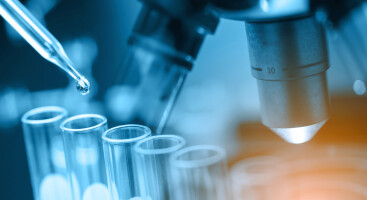 Providers and manufacturers of high-quality reagents and other inputs for the production and development of both molecular and antigen-based in vitro diagnostic (IVD) products for a wide range of indications and end markets.
The recent pandemic, coupled with rapidly evolving science surrounding diagnostic technologies is driving the need globally for high volumes of specific, consistent, and validated components for diagnostic applications.
Technology solutions and services for health plans, providers and other healthcare payors.
Healthcare payors are responding to the increasing cost of medical care by more closely managing episodes of care and chronic conditions. In addition, the expansion of government coverage and increased access to commercial healthcare insurance is further highlighting the need to manage costs, improve outcomes and optimize healthcare delivery.
Software & tech-enabled services to post-acute care providers in alternative settings.
As healthcare continues to shift from hospitals to alternative sites, tech-enabled outsourced solutions provide critical services to alternative site-of-care providers. Niche solutions enable economies of scale, efficiency and regulation adherence, and are poised to benefit from macro shifts in the healthcare industry.
Software & Technology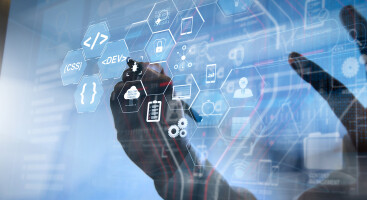 Providers of APIs, libraries, web services and other development resources for application and system software.
The resources required to build secure, scalable and maintainable software across industries and applications will become more important as digital technologies drive an increasing share of economic activity. Moreover, software development and architecture principles often argue for modularity and the separation of concerns. Trusted providers who focus on critical foundational technology such as APIs and libraries will be uniquely positioned to benefit from these trends.
Providers of software, data and technology-enabled services into the aviation market.
An increasing number of aircraft and flights, coupled with a projected shortage of pilots, is driving the demand for data and technological advancement throughout the aviation industry to gain operational efficiencies and promote safety.
B2B information services companies collect, process and disseminate mission-critical information that enables clients to perform key functions effectively and in a timely manner.
The proliferation of data is creating new opportunities for enhanced data-driven decision making. Whether for market share, operational benchmarking, pricing or other functions, timely, accurate data is necessary for companies to remain competitive and maximize operational efficiencies. In addition, the cost of acquiring and maintaining the right data is high, driving an increased need for dedicated providers of mission-critical data and information.
Software & technology platforms that connect suppliers and users of specialized products, services, or mission critical data through two-sided networks.
Online marketplaces are increasingly replacing manual intermediaries with scaled, specialized two-sided networks that serve as digital platforms to more seamlessly connect suppliers of specific goods, services, or data to consumers in needs of those specific goods, services, or data.
Technology solutions that enable electronic payments for B2B transactions.
Electronic payment solutions prove superior to legacy, check-based methodologies, which can be expensive to process, slow, error prone and labor intensive. While electronic payments have already transformed the consumer payments market, the B2B payments market has yet to transition, generating a significant market opportunity for B2B payments technology solutions.
Providers of professional and managed services for the public cloud.
Enterprises are rapidly migrating away from legacy, on-premise IT infrastructure models to private-, public- and multi-cloud platforms to minimize costs, maximize performance and improve security. Businesses are increasingly turning to cloud experts to migrate, modify and manage their applications in the public cloud.
Providers of software, data and technology-enabled solutions for the property and casualty insurance market.
The P&C market has quickly evolved from a slow-moving, people-driven model to a technology enhanced ecosystem. This has necessitated the creation of numerous targeted, point solutions that are critical to their customers and that could be highly complementary if consolidated into one platform.
Software solutions that help nonprofit organizations manage donors, fundraising and operations.
NPOs are constrained by limited budgets and the need to continuously fundraise to achieve their missions. Software solutions built for NPOs provide the necessary tools to manage and engage with donors and members, maximize fundraising efforts and drive operational efficiencies.
Software and technology solutions that drive improved speed, accuracy and efficiency across supply chain operations.
The shift from offline to online commerce, the "Amazon Effect" and heightened labor challenges are creating an ecosystem of technology providers helping to drive efficiency across supply chain operations. These technology-driven solutions help optimize the production of goods, provide end-to-end visibility throughout the supply chain, support faster, more accurate order throughput and drive more efficient delivery of goods.
Business & Consumer Services and Products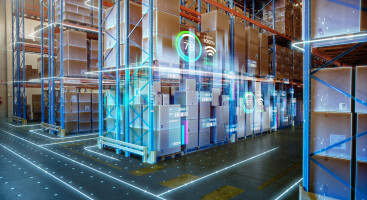 Franchisors that operate with a high percentage of franchised locations and provide meaningful operational services and systems to their franchisees.
Franchisors provide economies of scale, brand awareness and other critical services that enable franchisee owners to focus on the growth and profitability of their businesses within local markets.
Contact Us